Sarah showed me Boston's Big Picture blog.
[caption id="attachment_744" align="aligncenter" width="500" caption="A man stands in the rubble, and calls out asking if anyone needs help, shortly after the collapse of the first World Trade Center Tower 11 September, 2001, in New York City. (DOUG KANTER/AFP/Getty Images)"]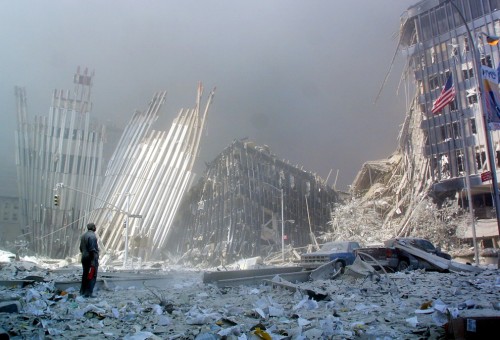 [/caption]
Click on it for a full size version. Its the same photo I posted years ago.